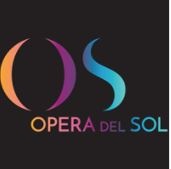 Kylan McNemar has been appointed to the new Opera del Sol Board of Directors.

We are Opera Del Sol, a breakout immersive production company in Central Florida. Our mission is to change the way we experience opera, and performance art by creating curated, conceptual productions in unexpected places.

At Opera Del Sol, in partnership with the Space Coast Symphony Orchestra, we are changing the way we experience opera, musical theatre, and visual arts, opting out of traditional venues, and instead creating alluring productions in unique and intimate settings. Combining the visual and performance arts with cleverly curated foods and beverage, Opera Del Sol is here to provide those unexpected thrills.

With venues in both Orlando and Brevard County, Opera Del Sol will open its inaugural season this Fall with Opera Wars, an original production set in outer space, and close with the thrilling musical theatre classic, Sweeney Todd.