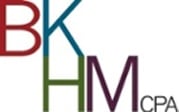 As we continue to closely monitor developments associated with the COVID-19 virus, we want to update our clients, business associates and friends on our operations and our commitment to serving you during this challenging time. We are committed to ensuring a safe and healthy work environment while continuing to provide our clients and all those who rely on us with a high level of service.
Our office in Winter Park remains open, however we have instituted a protocol for most of our staff to work remotely. We are continuing to serve all of our clients but are limiting in-person meetings and events to only those cases where absolutely necessary. All members of the firm continue to be easily accessible via email, telephone and video conferencing. We continue to monitor updates from the Centers for Disease Control and Prevention, as well as Governor Ron DeSantis, the Florida Department of Health, and local health departments.
Additionally, we are continuing to monitor the progress of the coronavirus economic relief bill as it progresses through Congress and the administration. Once we have more clear and final details on the provisions of the legislation, we will be sharing our observations with you.
Please stay safe and healthy.
This communication is intended to provide general information on legislative COVID-19 relief measures as of the date of this communication and may reference information from reputable sources. Although our firm has made every reasonable effort to ensure that the information provided is accurate, we make no warranties, expressed or implied, on the information provided. As legislative efforts are still ongoing, we expect that there may be additional guidance and clarification from regulators that may modify some of the provisions in this communication. Some of those modifications may be significant. As such, be aware that this is not a comprehensive analysis of the subject matter covered and is not intended to provide specific recommendations to you or your business with respect to the matters addressed.