Charter Schools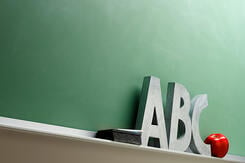 BKHM, PA is a leading provider of CPA firm services to the charter school community. Since 1990, we have served more than 100 charter schools throughout Florida and the United States. We have the experience to help your organization make informed decisions that better enable management and directors to more effectively fulfill their responsibilities.
BKHM has developed customized, effective techniques to perform specific audits for charter schools. In addition, we understand the specialized terms and unique accounting issues relating to the financial responsibility and reporting compliance of this specific industry. Our experience brings efficiency and added value to each of our clients.
At BKHM, we are committed to the success of our clients and our community.
BKHM's charter school services include:
Annual Audit of Financial Statements
Preparation of Tax Forms 990, 990N, 990PF, 990T and 1023

Audits in Accordance with Yellow Book and OMB Circular A-133

Florida Statute Compliance Assistance

Implementation Assistance with New Accounting Standards

Presentation of Audit Reports and Findings to Board of Directors and Audit Committees

Budget Preparation and Cash Flow Projections

Internal Control Evaluation and Recommendations

Financial Accounting Systems Implementation

Audits of 401(k) and 403(b) Retirement Plans

Design and Implementation of Management Reporting Systems
To learn more about BKHM's services to charter schools, pleasecall 407.998.9000 or email bkhm@bkhmcpa.com.