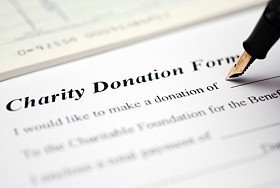 FASB issued a new accounting standard Thursday that is designed to help not-for-profits tell their story through their financial statements.
Not-for-profit financial statements have been prepared under FASB's current guidance since 1993. The new standard changes presentation and disclosure requirements with the intention of helping not-for-profits provide more relevant information about their resources—and the changes in those resources—to donors, grantors, creditors, and other financial statement users.
"While the current not-for-profit financial reporting model held up well for more than 20 years, stakeholders expressed concerns about the complexity, insufficient transparency, and limited usefulness of certain aspects of the model," FASB Chairman Russell Golden said in a news release. "The new guidance simplifies and improves the face of the financial statements and enhances the disclosures in the notes."
Accounting Standards Update No. 2016-14, Not-for-Profit Entities (Topic 958): Presentation of Financial Statements of Not-for-Profit Entities, decreases the number of net asset classes from three to two. The new classes will be net assets with donor restrictions and net assets without donor restrictions.
- See more at: http://www.journalofaccountancy.com/news/2016/aug/fasb-modifies-not-for-profit-financial-reporting-201615022.html#sthash.jjZtxSrY.dpuf