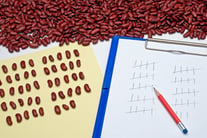 Changes every CPA candidate needs to know about for 2017
The AICPA Vice President-Examinations, Michael Decker said, "We heard from the profession that newly licensed CPAs not only need to have the knowledge, but they need to have higher-order skills. They need to analyze financial and tax information. And they must be able to think critically and problem-solve in their day-to-day jobs." In April of 2017 the Uniform CPA exam will change. These changes will better qualify newly licensed Certified Public Accountants.
Beginning in April there will be several major changes that will affect candidates preparing for the Uniform CPA Exam. The exam will still be split up into four different sections: Auditing and Attestation (AUD), Business Environment and Concepts (BEC), Financial Accounting and Reporting (FAR), and Regulation (REG). One of the changes that will occur will affect the total number of allotted hours. The total number of allotted hours will increase from fourteen to sixteen. Also, the weighted percentages for multiple-choice questions and simulations have shifted. The multiple-choice and simulation sections in the Auditing and Attestation, Financial Accounting and Reporting and Regulation exams will be worth 50 percent each. Previously the multiple-choice section was worth 60 percent and the simulations were worth 40 percent. The Business Environment and Concepts exam changed as well. There exam will divided up differently. 50 percent of the exam will be multiple-choice questions, 35 percent will be simulations and 15 percent will be written communication. Previously 85 percent of the exam was multiple-choice and 15 percent was written communication.
These are some of the first major changes to the Uniform CPA exam since 2011. Future CPA candidates will be more prepared for the upcoming challenges that will be required to be a successful Certified Public Accountant.
For more information visit: http://www.journalofaccountancy.com/news/2016/apr/new-cpa-exam-201614166.html.