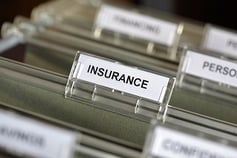 How should commercial, not-for-profit and governmental entities account for insurance proceeds received due to capital asset damage? The applicable guidance is found in ASC 605-40, Revenue, Involuntary Conversions and GASB 42, Accounting and Financial Reporting for Impairment of Capital Assets and for Insurance Recoveries.
The accounting treatment for all three types of entities is essentially the same. Theoretically, if an asset is damaged, an impairment loss on the asset should be recorded and the insurance proceeds should offset the loss. However, if the asset is a total loss, both sets of guidance are clear that the replacement of the asset is a separate transaction from the net loss and insurance recovery transaction. If the loss occurs in one period and the amount of insurance proceeds can't be determined until a later period, the loss is recorded when incurred and the insurance proceeds may be disclosed as a gain contingency and later recorded as non-operating income in the period in which they are determined to be realizable. The only exception to this treatment relates to governmental entities. Since fixed assets are expensed when purchased in governmental funds, there would not be a loss transaction and the insurance proceeds should be presented as an other financial source on the fund income statement.
In practice, we frequently see an abbreviated version of this accounting. When an asset is damaged, most entities don't reduce the asset's cost by the impairment loss then increase the asset's cost by the subsequent repair cost. Instead, they record the repair cost to repairs and maintenance expense then offset that expense with the insurance proceeds. Since only a portion of the asset was damaged, the overall life and cost of the asset is substantially the same as it was before the damage, so the error in the unmodified asset information is typically considered immaterial. The other error in this method results from the misclassification of the net repair and maintenance expense that should have been classified as a non-operating net gain or loss on disposal. However, this misclassification is also typically considered immaterial.
For more information please contact Nick Adams at 407-998-9000 or nadams@bkhmcpa.com.