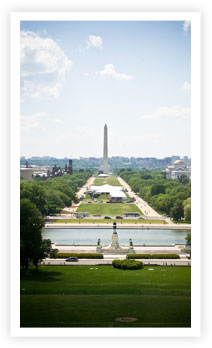 Congress approves eleventh-hour agreement to avert fiscal cliff.
The following is a summary on the key components of the American Tax Relief Act of 2012. The Senate and the House have agreed and the President has signed on to a series of measures to retain certain provisions and allow others to expire. Among the main portions of the bill are as follows:
Taxes: An increase in the top marginal tax rate to 39.6% for individuals making more than $400,000 a year and families making more than $450,000.
Payroll Tax: The 2% holiday for the employee portion of Social Security taxes will be allowed to expire.
Alternative Minimum Tax: A permanent patch is put in place to prevent many taxpayers from being subject to this additional tax.
Dividends and Capital Gains: For individuals making at least $400,000 and $450,000 for families, the top tax rate on dividends and capital gains will increase to 20%.
PEP and Pease Limitations Reinstated: The limitation on the full utilization of personal exemptions and itemized deductions ("Pease limitation") will be reinstated starting at a threshold of $300,000. The Pease limitation will reduce itemized deductions by the lesser of 3% of income in excess of the threshold or 80%. Both PEP and Pease operate to effectively increase the top tax rates. (No other limitation on itemized deductions, including the charitable contribution deduction, such as limiting the value of deductions to 28%, was included in the bill.)
Estate Tax: The top estate tax will increase to 40% (from 35%). The current law $5.12 million per person exclusion amount is retained.
IRA Charitable Rollover: The current law IRA Charitable Rollover is retroactively extended for 2012 through the end of 2013. In addition, distributions taken in January, 2013 will be able to qualify as 2012 rollovers as will distributions taken in December, 2012 by individuals if such amounts are rolled over in cash to charities by the end of January, 2013.
Stimulus Tax Credits: Tax credits largely used by lower- and middle-class workers that were expanded as part of the 2009 economic stimulus, including the Child Tax Credit, Earned Income Tax Credit and college tuition tax credit, are extended for five years.
Extension of Bonus Depreciation: The new law includes an extension of the 50% bonus depreciation for certain fixed assets place in service during 2013. This provision was set to expire as of December 31, 2012.
To read the full CCH briefing click here.